Genga - Frasassi caves

A short but intensive day hiking inside the Frasassi caves, with more sightseeing in the surroundings landscape of beautiful green mountains. Visit to the sanctuary of Madonna of Frasassi and Valadier temple, hosting the worl'd largest living crib during Christmas season.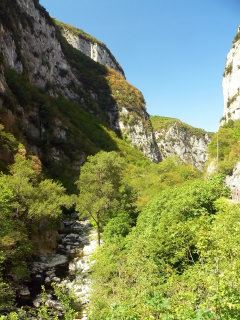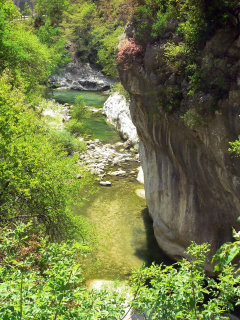 The Frasassi caves are located inside these mountains and hiking them takes about one hour. Unfortunately it is not allowed to take pictures inside the caves (even if without flash or tripod), thence we cannot show you anything about the beautiful formations made by the combined action of time and water.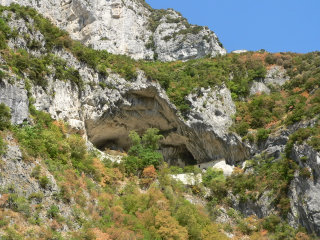 At less than one hour hiking from Frasassi caves' main entrance, there is a cave on a side of a mountain, where the sanctuary of Madonna di Frasassi and the Valadier temple are located.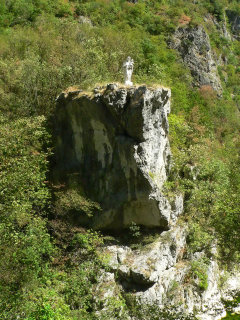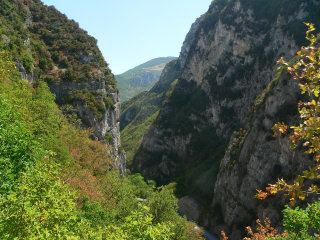 The trail going to the sanctuary crosses a landscape of beautiful green mountains and narrow valleys.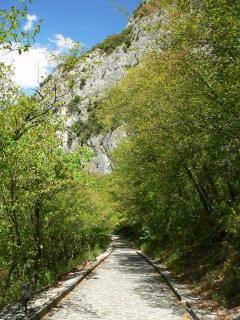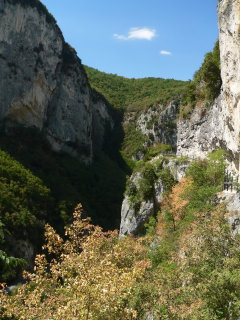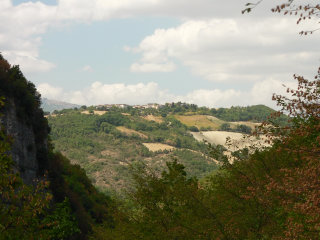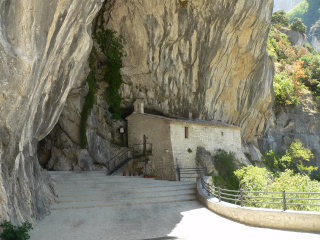 The ancient sanctuary of Madonna of Frasassi. Here and along the trail, the world's biggest living crib is hold every year during the Christmas holidays.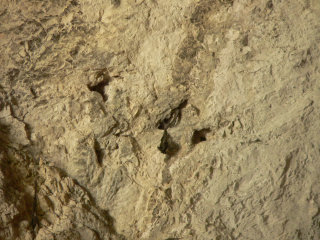 Some bats on the cave's walls.
How to get to Genga and Frasassi caves:
We suggest to travel by train. The station of "Genga San Vittore Terme" is located along the Rome - Falconara Marittima railway, at about one hour from Ancona and three from Rome, and is served by many daily trains. The Frasassi caves' ticket office is located behind the railway station, where a shuttle bus to the main entrance departs throughout the opening time. The sanctuary of Madonna of Frasassi can be reached hiking from caves' main entrance. For a relaxing visit, allow 6-8 hours. Additional information and pictures about Frasassi caves, click HERE.