Pisa (Tuscany)

In Pisa there is the famous Miracle Square (piazza dei miracoli), where the most beautiful monuments and the Pisa Tower (Torre di Pisa) are present. We visit also the Santa Maria della Spina church, having wonderful walls made with and decorated by white and pink marble.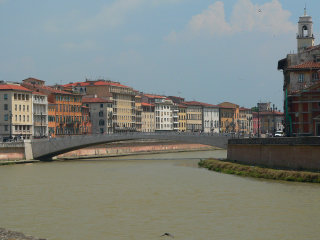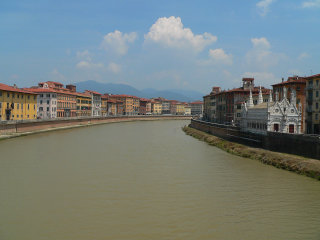 Arriving in Pisa by train, it is just a short hike to Miracle Square, where the most beautiful monuments, including the famous Pisa Tower, are present. Along the way, there is also a bridge over Arno river.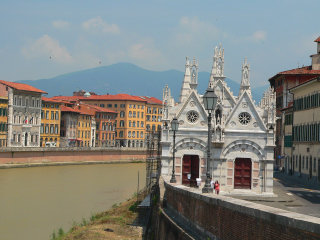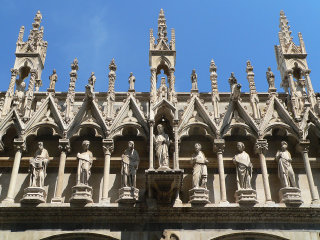 Santa Maria della Spina is considered the Pisa's most beautiful church, either for its position on the side of Arno river, either because of the pink and white marble used to build and refine the church.
If you are looking for a taxi from Pisa airport, there is a car with driver in Pisa offering transfers to Pisa or anywhere in Tuscany, with meet & greet service and direct ride to your destination. Day tours from Livorno cruise port to Pisa, Florence and Lucca are offered as well.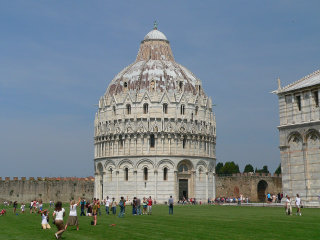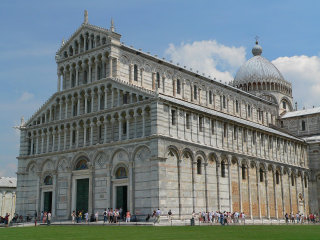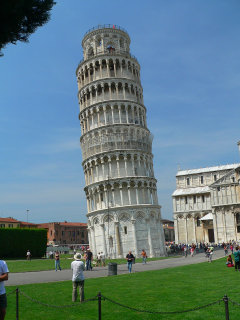 After about twenty minutes of hiking, we reach Miracle Square (Piazza dei Miracoli), where there is the baptistry (left picture), the cathedral (middle picture) and the Pisa Tower (right picture).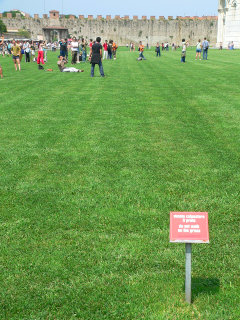 A typical italian behaviour, where a sign asking to not walk on the grass, is completely ignored by the people.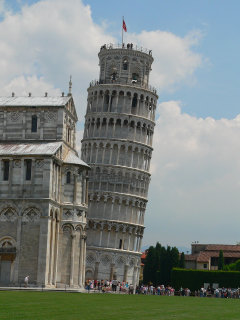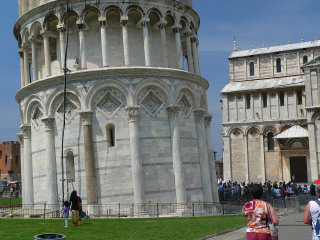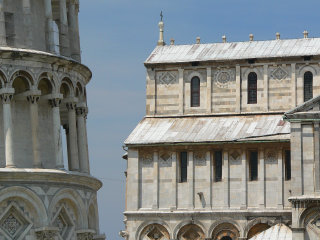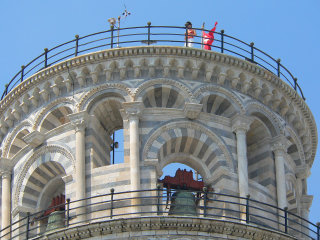 Pictures showing the inclination and the top of Pisa Tower. Perhaps not everybody know that the tower is actually a bell tower for the nearby cathedral.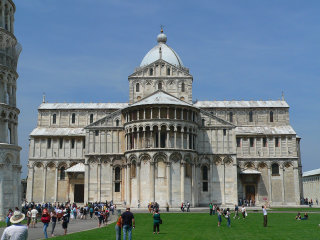 The cathedral in Miracle Square seen from a different angle.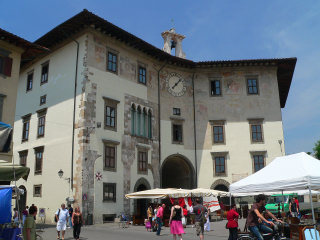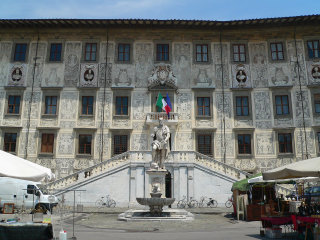 From Miracle Square we hike back to the railway station, by a different way. Here, Cavalieri square with a university (Scuola Normale Superiore) and a small church.