ITALY TRAVELOGUES: REVIEWS - IMAGES - PICTURES - ITALY TRAVEL INFORMATION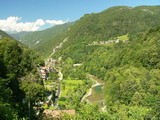 Brembana valley (Lombardia, prov. of Bergamo) <<-- GOA beautiful hike on mountain's mule-tracks and trails, from Cornello dei Tasso, home of the famous writer Torquato Tasso, to Oneta, a charming small town where the tradition claims it as the Arlecchino's birth place.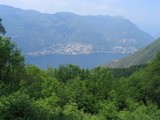 Como and the lake (Lombardia) <<-- GOExcursion in the city of Como in northern Italy, visitng the downtown, the lake, the town of Brunate (reached by cable car) and several trails on the mountains around the city, where there are spectacular sights over the beautiful landscape all around.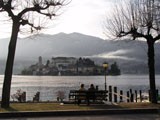 Orta San Giulio and lake of Orta <<-- GOWeekend in northen Italy to the picturesque town of Orta San Giulio in Piemonte (Piedmont) over the lake of Orta. Pictures from northen Italy and lake regions.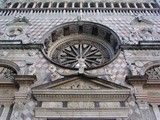 Bergamo (Lombardia) <<-- GOTrip to Bergamo, hiking between antique palaces and narrow streets, visiting the most important monuments.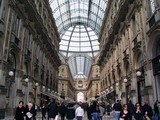 Milan (Lombardia) <<-- GOThe italian metropolis, capital of the affairs and of the fashion, offers any type of distraction, but also lots of culture that can be found between the many ancient palaces, the churches, the cathedral (Duomo di Milano), the countless museums and art galleries.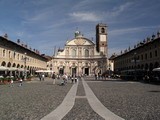 Pavia and Vigevano (Lombardia) <<-- GOVigevano is known to have one of the most beautiful central square in Italy, surrounded by magnificent arcades, a cathedral with its typical curved face and a beautiful castle in Renaissance style. Pavia is built along the Ticino river and has one of the oldest university in Italy.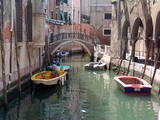 Venice (Veneto) <<-- GOExcursion in romantic Venice, a city unique in the world, where is a real pleasure to hike between the water channels and in the narrow lanes without any car, but only small boats and gondola. Visit to San Marco square and other monuments.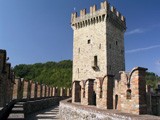 The medieval castles around Piacenza (Emilia Romagna) <<-- GODay trip to the beautiful medieval towns around Piacenza, with their castles full of history, between green hills and valleys in northen Italy.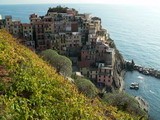 The Five Lands (Cinque Terre - Liguria) <<-- GOTrip to the Five Lands (Cinque Terre) in Italy, with excursions to Monterosso, Vernazza, Corniglia, Manarola and Riomaggiore. Hike on the Love Trail between Manarola and Riomaggiore (via dell'Amore). Trekking on the trails connecting the Five Lands and between the vineyards.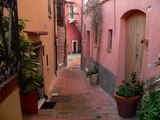 Lerici - Montemarcello - Sarzana (Liguria - prov. of La Spezia) <<-- GOTrip to Lerici, Montemarcello and Sarzana in the italian region of Liguria, near the border line with Tuscany. This area is beautiful for charming small towns, nice sea and beaches, rich history.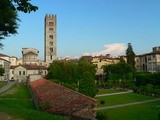 Lucca (Tuscany) <<-- GOA picturesque city in Tuscany, enclosed by 4,5km of ancient walls and lush gardens, allowing the access to the downtown having many narrow streets, old stone houses and lots of churches built with white marble.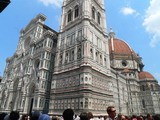 Florence (Tuscany) <<-- GOShort trip in Florence to discover the many beautiful monuments, like the Giotto bell tower, that this city has to offer. An hike along the Arno river to Ponte Vecchio, as well as additional sightseeing, is also included.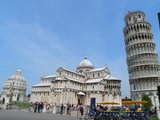 Pisa (Tuscany) <<-- GOIn Pisa there is the famous Miracle Square (piazza dei miracoli), where the most beautiful monuments and the Pisa Tower (Torre di Pisa) are present. We visit also the Santa Maria della Spina church, having wonderful walls made with and decorated by white and pink marble.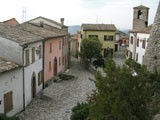 Traveling through Valmarecchia (Emilia Romagna, Marche) <<-- GOTrips and excursions by car during a weekend near Rimini and Pesaro Urbino, between several ancient medieval-rinascimental towns built on hill tops, old residence of Signoria dei Malatesta.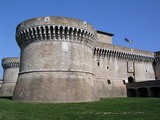 Senigallia (Marche, prov. of Ancona) <<-- GOTrip to Senigallia, a small and nice city near Ancona (Marche), known for the beautiful beach made of soft white sand, 13 kilometers long. The city can be easily reached by train from Ancona or Bologna, by car or by airplane.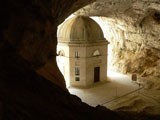 Genga - Frasassi caves (Marche, prov. of Ancona) <<-- GOA short but intensive day hiking inside the Frasassi caves, with more sightseeing in the surroundings landscape of nice green mountains. Visit to the sanctuary of Madonna of Frasassi and Valadier temple, hosting the worl'd largest living crib during Christmas season.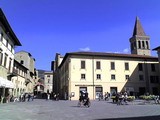 Sansepolcro (Tuscany, prov. of Arezzo) <<-- GOTrip to Sansepolcro, a small and charming town in Tuscany, near Arezzo, and home of the artist Piero della Francesca. The town has many ancient palaces and many churches in different styles, from Gothic to Roman, and a well preserved city wall enclosing the entire downtown.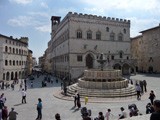 Perugia (Umbria) <<-- GOTravel to Perugia, Umbria, Italy, for an interesting medieval city trip, between beautiful monuments and interesting arts museums. A trip to Perugia is an interesting extension during a vacation in Italy, as the city is surrounded by many other interesting places, like Assisi and Todi.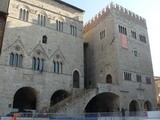 Todi (Umbria, prov. of Perugia) <<-- GOTrip to Todi, in the heart of central Italy, a beautiful very ancient town enclosed into medieval walls and crossed by two further concentric rings of walls, belonging to different expansion stages of the town during thousands of years.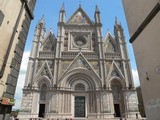 Orvieto (Umbria, prov. of Terni) <<-- GOTrip to Orvieto in central Italy (Umbria), an ancient city built over a volcanic basement surrounded by a cliff and very rich in art and culture. Visit to the numerous attractions, like the majestic cathedral, the San Patrizio well, and the underground caves digged during the history below the city. Tour of the countryside around Orvieto.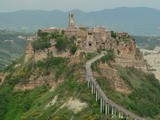 Civita di Bagnoregio (Lazio, Prov. of Viterbo) <<-- GOTrip to Civita di Bagnoregio, a unique place in Italy, where an old ancient town, currently populated by only 4-8 people, is built over the top of a flattened hill and is connected to the outside world by just a pedestrian bridge.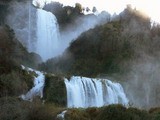 Piediluco lake and Marmore falls (Umbria, prov. of Terni) <<-- GOTrip to Terni, in Umbria, Italy, to see Piediluco lake and Marmore falls, currently considered the continental Europe's highest waterfalls, with their height of 162 meters. The trip continues to Carsulae, an ancient roman empire site and to the medieval town of Narni.